With Facebook Advertising your Marketing Investment never had such a high Return On Investment (ROI).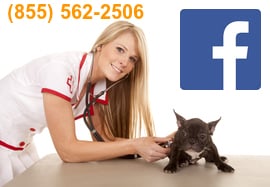 Facebook has taken over where the Television was once the primary place people spent their time.  Your potential customers are now spending their spare time in their social networks, specifically Facebook.  It's harder than ever to pinpoint exactly where your next client is going to come from, until Facebook introduced Advertising.
Facebook Advertising is 80% art form, and 20% science, and the rules change every day.  Are you ready for the roller coaster journey into Social Media Advertising?  No?  Let our experts handle your Facebook advertising while you sit back and enjoy the results.
We track the ever changing world of Facebook Advertising.  We make sure your ads are always fresh, including updating them monthly so the message and the content are never stale.  We follow the constant change in trends of Facebook advertising rules to constantly provide you with the highest form of interactive local advertising.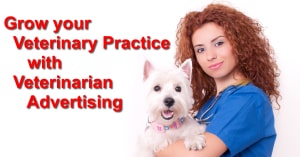 We manage your Facebook advertising for you addressing all aspects of your campaign.  We consult with you to understand what your veterinary practice is all about, and represent that in your advertising campaign.  We create custom campaigns based on your brand image, location and the veterinary services you offer.   We manage your localized veterinary advertising, campaign, messages, ad copy, ad spend, and placement in Facebook.  We place these ads in the Facebook Newsfeed, Right Side Advertising, and Facebook Mobile.  You will get more website clicks, and more Facebook likes increasing your overall awareness and new clients with their pets.  We help you beat your competition at getting available new clients and their pets to choose your practice from where they are spending their time; on Facebook!
Every month, we meet with you to explain the success of your campaign, and recommendations for areas to improve it.  Each month you get an update to the latest in advertising trends for Facebook campaigns.  Every month, you are able to quantify the results of your campaign and know what your Return On Investment (ROI) for your advertising budget is.
Contact us today by filling out the form on the right, or call us.