Veterinary Advertising is committed to the success of your local veterinary practice.
We provide a-la-carte advertising services to allow you the maximum of value for your advertising spend.
Pay Per Click (PPC) advertising is the most common form of advertising available on the Internet.  Our service conforms to your business to get you new clients every month.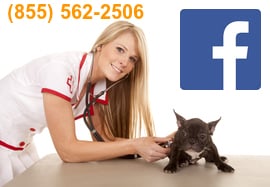 You have never had such a Return On Investment (ROI) as Facebook Advertising.  See how we can help you find your next client and their pet!
The Display network allows you to have a more graphical representation of your practice, across new content.
Video is the most compelling and emotionally connecting medium.  Advertising on YouTube, and other video networks allows you to connect with your potential clients right away.