How To Grow Your Veterinary Practice Like You've Always Wanted.
Let us show you the exact steps and specific directions to help you be more successful with growing your Veterinary Practice using social media – and you don't have to have an MBA to do it…
Facebook Fact: 10% of of your pet owners have a Facebook page for their dog or cat!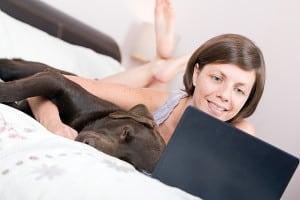 Facebook has taken over where the Television was once the primary place people spent their time. Your pet owners are now spending their spare time in their social networks, specifically on Facebook.  It's harder than ever to pinpoint exactly where your next client and their pet patient is going to come from, until Facebook introduced Advertising.  With your Veterinary Business Page, your potential clients can find you while they are on their favorite social networks.
Free Offer – We will create your professional Veterinary Facebook Page, for FREE, with no obligation to buy anything from Veterinary Advertising, EVER.
Contact us today by filling out the form on the right side of the page and you'll get a free Facebook Business Page set up, designed, and deployed for FREE.
Wishing you success with your Veterinary Practice.